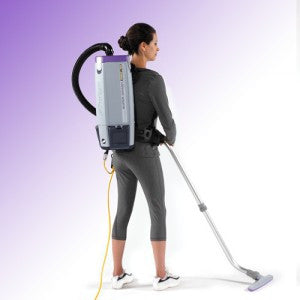 A commercial vacuum removes dust and debris and is a critical piece of building maintenance and janitorial service equipment. No matter the building's size, a reliable, powerful vacuum keeps dust in check and keeps carpets prepared for specialized deep cleaning. If you are looking for the very best commercial vacuum for sale, or want to choose from hundreds of other floor cleaning machines, products and services to keep your commercial floors in top-notch condition, simply call Bay Area Floor Machine. Situated just off the Old Bayshore Highway, we are the leading location for the sales and service of floor cleaning equipment in the Bay Area.
We can help you choose the best possible vacuum for your business.
Budget is an important factor when considering which piece of equipment to buy, but it does not have to stop you from getting the features and quality you require. It can cost you more in the long run to have insufficient and undependable equipment. We want you to invest in quality, we only carry reliable, well-made equipment in every price category. From the Aero 21, a wet/dry 20 liter vacuum with a Push&Clean filter cleaning system, to the Minuteman 747 Wide Area vacuum with a 1hp motor, a 9 cubic foot filter bag and helical brush design, we have the perfect commercial vacuum for your bottom line.
We can also help you if your needs go beyond wanting the best commercial vacuum for sale. We also offer sweepers, burnishers, and autoscrubbers. Sweepers are used in industrial settings and pick up dirt and debris and then vacuum it into bags or compartments. Burnishers are critical to making hard floors shine which is the key to bringing out the beauty in your vinyl, hardwood, laminate, and engineered wood floors. Autoscrubbers take commercial floor cleaning to the next level, removing grime to keep your floor at top efficiency for equipment and workers. And you floors will look great, too. Of course, we can also repair and service nearly every piece of commercial floor cleaning equipment at our San Jose facility or on-site at your business!
Clean, beautiful floors add to your bottom line and a highly efficient commercial vacuum is an investment in the future. Accordingly, we only offer the very best machines, products, and services to our customers. To keep your floors free from dirt and grime and get the very best commercial floor cleaning equipment available for you and your business, call Bay Area Floor Machine at 408-971-1230 today.
Questions? Call us at 408.971.1230